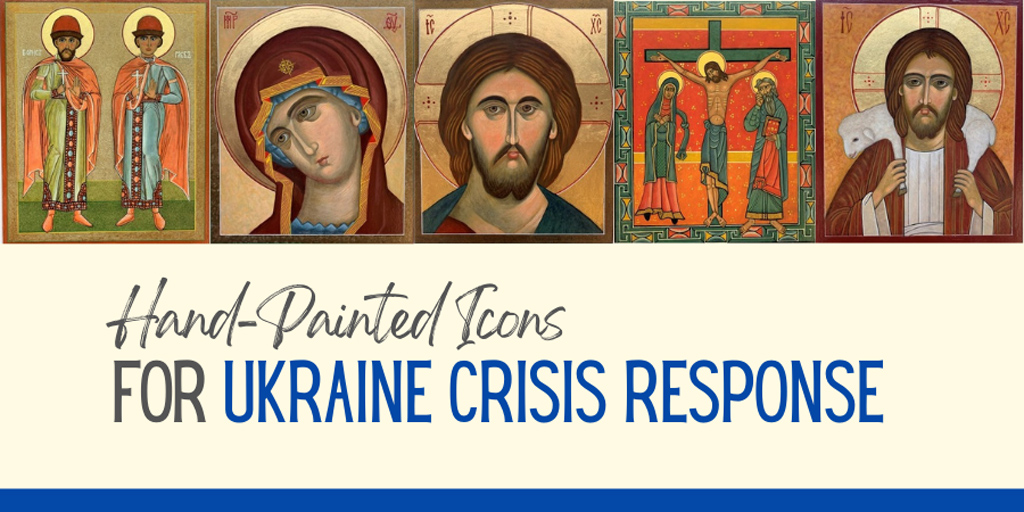 Auction for Ukraine Featuring Hand-Made Icons
IOCC is hosting a nationwide virtual auction to support our response to the Ukraine Crisis. The auction features hand-made icons kindly donated by iconographer Jack Pachuta.
A preview of the original icons is available now at iocc.org/ukraineauction. Bidding will begin on Sunday, April 3, at 5 pm Eastern and end on Sunday, April 10, at 8 pm Eastern.