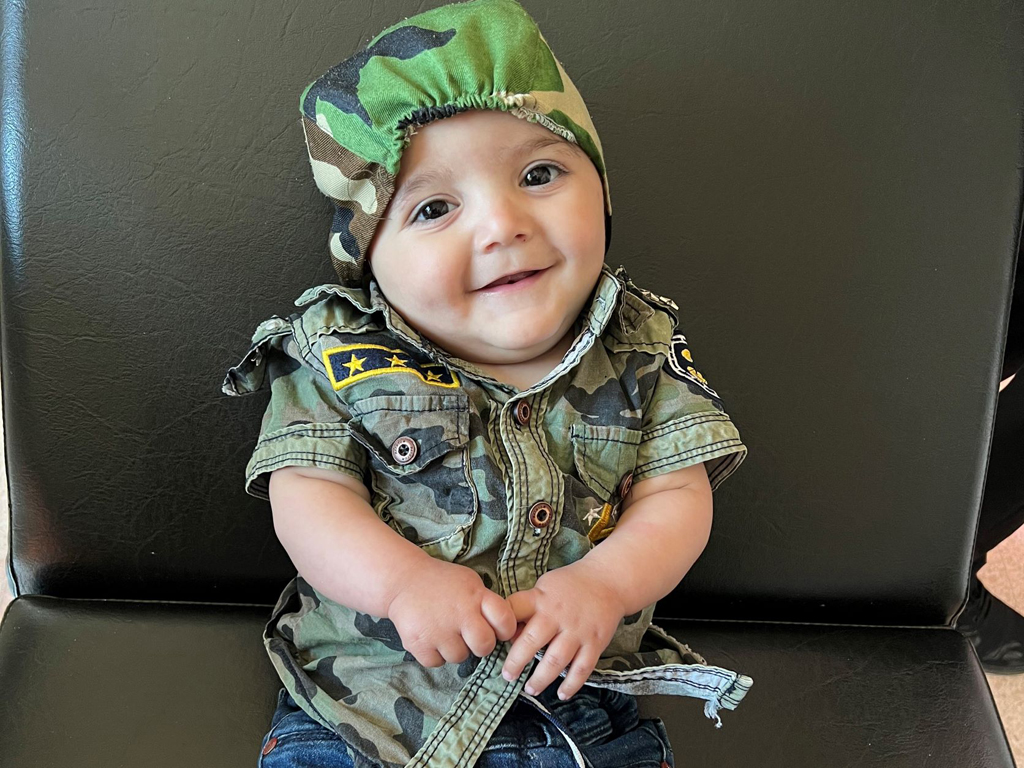 Give Thanks to the Lord
Sabri's family fled Syria as refugees seeking safety in Lebanon.* Even though he was eating, Sabri wasn't gaining weight. By the age of nine months, he weighed far less than he should.
Sabri was referred to a clinic supported by IOCC. He was diagnosed with severe malnutrition and began treatment, including regular checkups. At one point, the team sent him to a hospital where he was treated first for bronchitis and then given emergency care when he went into cardiac arrest. Thanks to donor support, Sabri received the treatment he needed and could begin the long road to recovery.
After six difficult months, Sabri is now thriving; his weight is normal for his age. "If it wasn't for IOCC," his mother said, "I wouldn't have been able to do anything for my child, and I could have lost him."
All around the world, IOCC is providing access to clean drinking water, opportunities for education, the means for new job-creating businesses, and emergency aid in areas stricken by conflict or natural disaster.
Your gifts make these programs possible, changing thousands of lives. As we approach the Thanksgiving holiday here at home, IOCC is thankful for your support to those around the world. We wish you and your loved ones a special celebration of Thanksgiving and a blessed Nativity fast.
*Pseudonym used