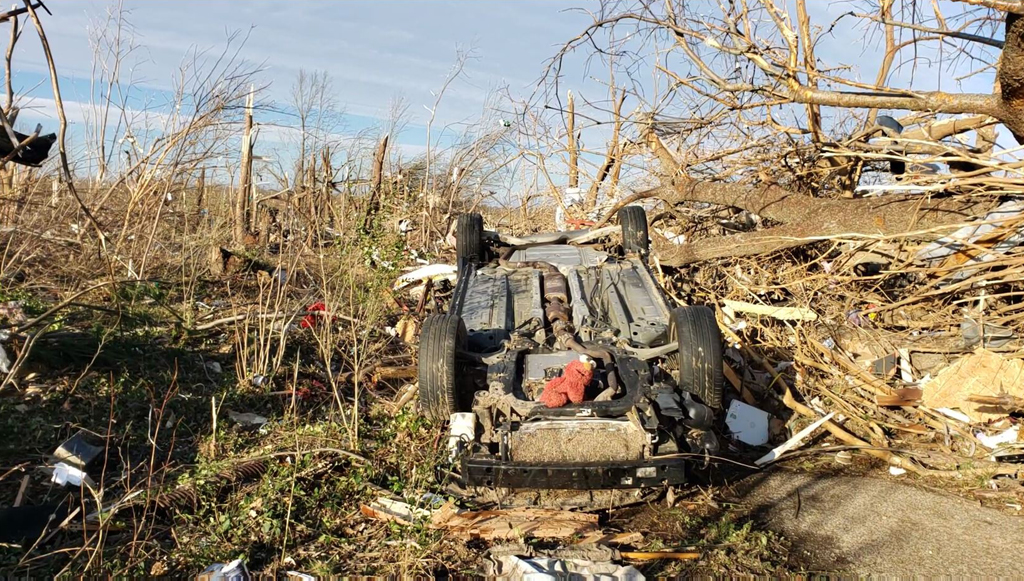 On the Ground in KY
To serve survivors of the tornadoes that devastated parts of the central and southern US, IOCC has deployed Frontliners to Bowling Green, Kentucky. They're providing emotional and spiritual care to community members amid extensive damage and loss.
To ensure maximum impact for those affected, IOCC is coordinating with partners through Kentucky Voluntary Organizations Active in Disaster (VOAD) and Kentucky's emergency management, as well as Holy Apostles Orthodox Church in Bowling Green.
In addition, IOCC is coordinating a shipment of hygiene kits to local partner Feeding America, Kentucky's Heartland.
What you can do:
Pray for everyone dealing with the aftermath of the tornadoes, and for the IOCC teams on the ground and others serving affected communities.
Assemble hygiene kits and cleanup buckets to keep up stock through our kit program.
Donate to our US Emergency Response Fund to keep work like this going now and longer term.
Thank you for partnering with IOCC in this important service. Together, we can offer help and hope right here in the US.