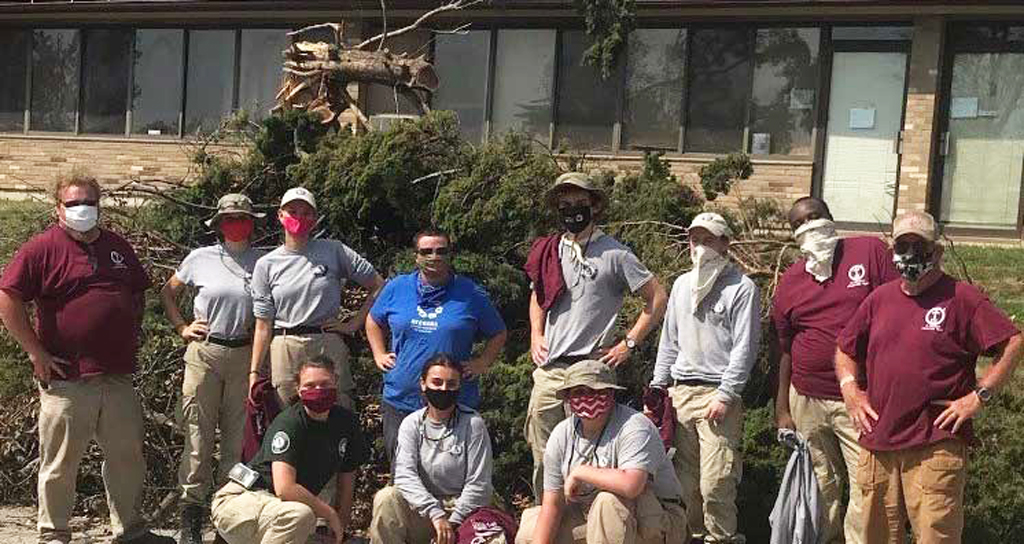 With its focus on preparedness and response to disasters—whether natural or human caused—IOCC's US Program relies on the commitment of volunteers who give their time and themselves to help others move toward recovery. And as the COVID-19 pandemic continues, IOCC is finding creative ways to keep this work going—safely. Because the needs don't stop: the derecho that crossed the Midwest and Hurricane Laura are just two recent examples.
IOCC's US volunteers do the dirty work (literally) of mucking out houses, clearing away debris and damaged items, rebuilding, repairing, repainting, and so much more — all the things it takes to make a house a home again. They deploy in teams, often from out of town, and are usually hosted for a week in a local Orthodox parish.
Now, though, IOCC is operating with new protocols so that volunteer work can continue even amid the pandemic. Volunteers are recruited from the areas where we're responding, so everyone can return home each evening — eliminating the need for group housing. During the work day, measures are in place to keep everyone safe, from mask-wearing to staggered breaks. Local parishes help spread the word about volunteering, and the work goes on.
We're so grateful to everyone who pitches in and makes this service possible. This is the Orthodox Church in action.