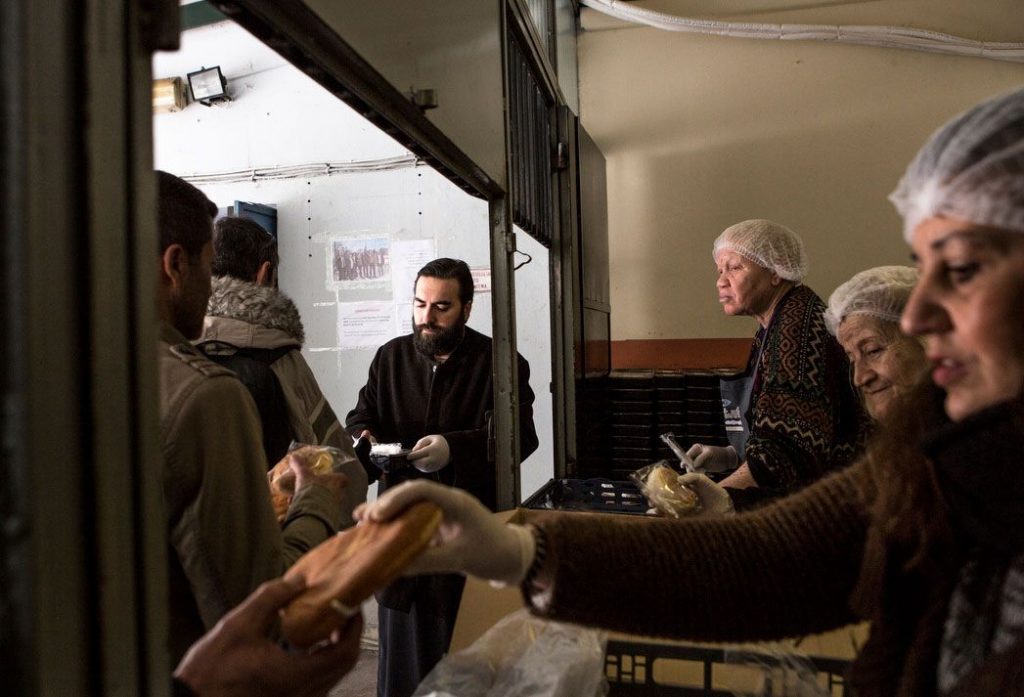 In October 2017, IOCC announced a $1 million matching challenge for projects in Greece—a gift from the Jaharis Family Foundation, Inc. The foundation challenged IOCC to raise $1 million in donations for IOCC's Give for Greeceprogram, offering to match gifts up to that amount dollar for dollar. IOCC issued the call, and you responded. From October 2017 through February 2018, you gave more than $1.2 million to help people in need in Greece: families, farmers, small businesses, refugees, schoolchildren, and more.
Projects in Greece, implemented in partnership with Apostoli, the humanitarian organization of the Greek Orthodox Archdiocese of Athens, offer sustainable access to safe and nutritious food for children, families, and the elderly, and provide relief to refugees. The funds from this match will further the work IOCC has been doing over the past five years to address critical health and nutritional needs emerging in Greece, support the development of agricultural cooperatives that provide jobs and food, and offer educational programs for students from low-income families.
Your support for IOCC's efforts in Greece will help provide fresh food, supplemental food assistance, medical aid, support for agricultural associations, refugee assistance, and other relief over the next two years, benefitting an estimated 50,000 families throughout the country.
Although the match has ended, gifts for IOCC's Greece program are still welcome. Visit iocc.org/giveforgreece.