"Come and See"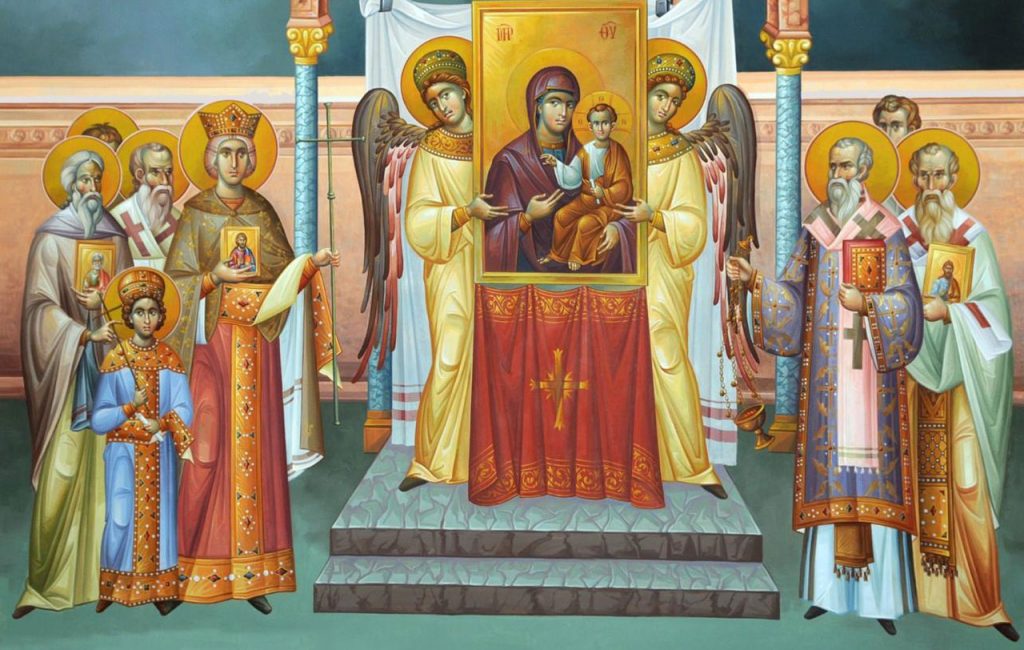 In the Sunday of Orthodoxy Gospel, Philip tells Nathaniel: "We have found the one Moses wrote about in the Law" — Jesus Christ. "Come and see." This proclamation relates the reading to the feast of exalting the icons.
Icons serve a twofold goal: first, we tell the world through icons that "we have found Jesus Christ." At the same time, we invite the world to come and see God Himself, whom the prophets desired, who in the fullness of time took on our nature, became incarnate, and gave us the ability to say, "Come and see."
Orthodoxy is a holy deposit: Orthodox persons have no favor in themselves to own it; our merit is to deliver Orthodoxy to the world through orthopraxis. Jesus Christ will stay in the books if we do not evangelize Him in our deeds, words, and missions. In the same way we put icons in our churches and homes, we are to put our orthopraxis wherever we go, making Christ visible to all through our work of mercy.
If orthopraxis is an icon, IOCC is an incarnation of orthopraxis. Through the acts of mercy and love that IOCC provides to those in need, the face of Christ is manifested to others. IOCC through its work with the beloved brethren of Jesus Christ is the apostle Philip saying to the world, "Come and see" how sweet is the Lord.
This week's reflection is by Rev. Fr. Damaskinos Issa, St. Mary Antiochian Orthodox Church in Hunt Valley, MD.
Icon courtesy of UncutMountainSupply.com