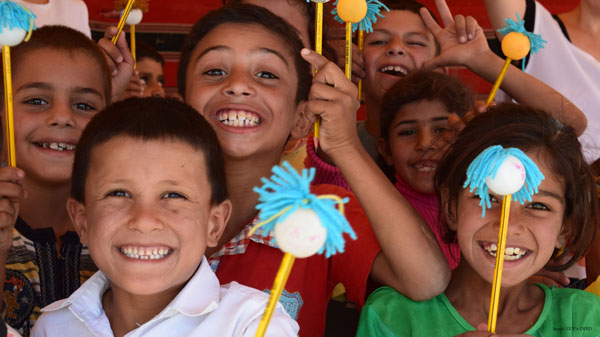 Living amid violence can be tough for anyone, but for those in Syria, especially children, the conflict is taking a toll.
In an effort to address the visible and invisible wounds left by the conflict, IOCC in partnership with GOPA-DERD* has established safe spaces called Dream Centers across Syria.
Dream Centers offer various activities for children and adults that focus on psychosocial support, hygiene awareness, problem-solving, and nonviolent communication tactics, as well as how to express their feelings and respond and adapt to challenging social situations.
Over the next few weeks, we'll be sharing stories about people whose lives have been improved thanks to the Dream Centers. Gifts made today will help IOCC establish more Dream Centers in Syria.
*Greek Orthodox Patriarchate of Antioch and all the East-Department of Ecumenical Relations and Development.