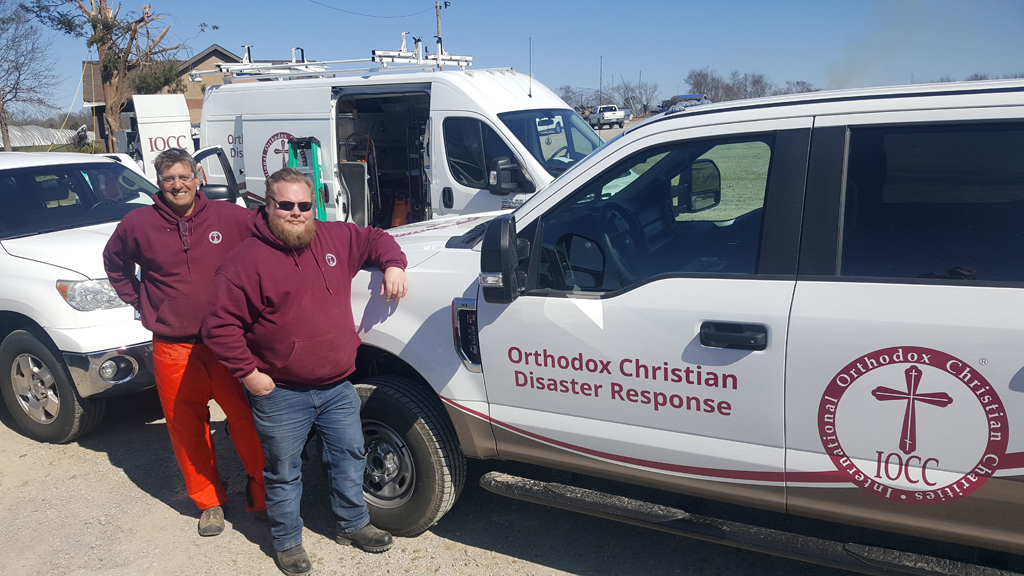 International Orthodox Christian Charities Encourages Disaster Readiness in US
Ahead of National Preparedness Month, Humanitarian Organization Offers Resources for Individuals, Families, Parishes
Baltimore, Md. (August 25, 2021) — Looking ahead to September, dubbed National Preparedness Month in the US, International Orthodox Christian Charities (IOCC) is urging supporters to plan how they and their families will respond in a natural disaster — whether that takes the form of flooding, fire, or storms.
Resources to help families and groups take the first steps in preparing are available online at iocc.org/getprepared. These include a template to plan for any emergency, checklists of supplies to have on hand, and other preparedness tips.
Disaster preparedness, response, and recovery form the core of IOCC's US Program, and the organization reminds readers that there is no substitute for deliberate preparation. As the Atlantic hurricane season peaks and the western US faces devastating wildfires, IOCC encourages everyone to make time to plan and prepare before disaster strikes.
"As an emergency unfolds, there is little time to organize or think through various scenarios before you have to act," said Dn. Paul Zaharas, IOCC's US Country Representative. "That's why the work of preparing is so crucial. Thoughtfully discussing and deciding what you and your family would do in a disaster can define specific action steps, bring greater peace of mind, and build resilience. If we're ready before a crisis occurs, we're further along the road to recovery after disaster strikes."
Since 2001, IOCC's US Program has provided more than $67 million in aid and gifts in kind, plus over 65,000 volunteer hours, to assist survivors of disasters across the country. For more information and tips, visit iocc.org/getprepared. Parishes and groups interested in learning more about volunteering with IOCC may contact IOCC's US field office (952.930.3286).
To support IOCC's work with a financial gift, please contact IOCC online (iocc.org/donate) or by phone (877.803.4622).
###
International Orthodox Christian Charities (IOCC) is the humanitarian and development agency of the Assembly of Canonical Bishops of the United States of America. Since its inception in 1992, IOCC has provided more than $742 million in humanitarian relief and sustainable development programs in over 60 countries worldwide. Today, IOCC applies its expertise in humanitarian response to natural and manmade crises in Africa, Europe, the Middle East, and the United States, offering assistance based solely on need. Learn more at iocc.org and follow us @IOCCRelief on Twitter, Instagram, and Facebook.