Graduates of International Orthodox Christian Charities' Vocational Program Equipped for High-Demand Jobs
Young Adults in Gaza Gain Technical Expertise, Experience in Growing Sectors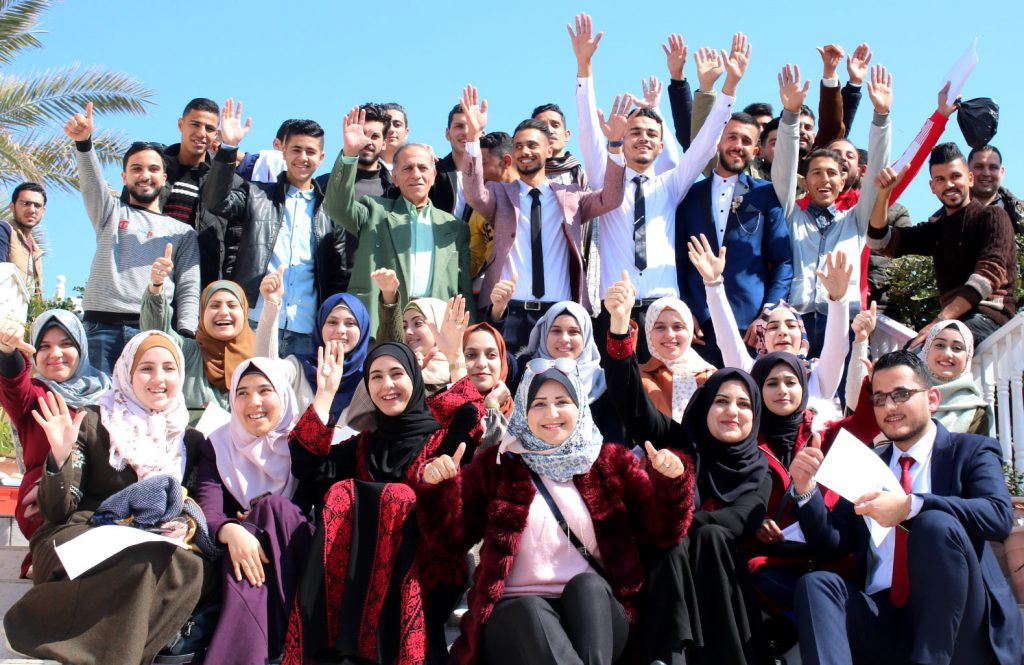 Baltimore, Maryland (March 3, 2020) – Marking successful completion of their vocational training in community-based technical centers run by International Orthodox Christian Charities (IOCC), over 280 young adults in Gaza received their diplomas on February 26, 2020.
The program—implemented by Peace Winds Japan and IOCC, with support from the people of Japan through the Ministry of Foreign Affairs—aims to equip men and women age 18–25 in Gaza with marketable skills that make stable employment more accessible to them.
Courses combine technical and vocational training with internships, equipping graduates to start their own businesses. Graduates are qualified to pursue full-time work in nonconventional sectors—namely, solar and renewable energy systems design and maintenance; computer and network maintenance; mobile phone maintenance; graphic design and multimedia; or domestic appliance repair. Supplementary supportive courses ensure students are also versed in entrepreneurship, e-commerce, and interpersonal skills.
Graphic-design graduate Ayat, age 23, was able to earn an income for the first time because of the IOCC vocational program. "Enrolling in this course proved to be a good start for me and for my family," she said, adding that the additional business-focused training would help her improve her family's economic situation.
Since 2018, this IOCC program has seen more than 540 young adults complete coursework and graduate. Courses take place at three community centers in Gaza neighborhoods selected for their potential to benefit from a program of this kind.
Education is an important focus of IOCC's global work. Initiatives aim to increase opportunity for people in underserved areas, equipping them to build more prosperous futures for themselves, their families, and their communities.
To read more about IOCC's ongoing humanitarian and development work, visit iocc.org. Donations can be made online or by contacting IOCC at 410.243.9820.
###
International Orthodox Christian Charities (IOCC) is the humanitarian and development agency of the Assembly of Canonical Bishops of the United States of America. Since its inception in 1992, IOCC has provided more than $692 million in humanitarian relief and sustainable development programs in over 60 countries worldwide. Today, IOCC applies its expertise in humanitarian response to natural and manmade crises in Africa, Europe, the Middle East, and the United States, offering assistance based solely on need. Learn more at iocc.org and follow @IOCCRelief on Twitter, Instagram, and Facebook.