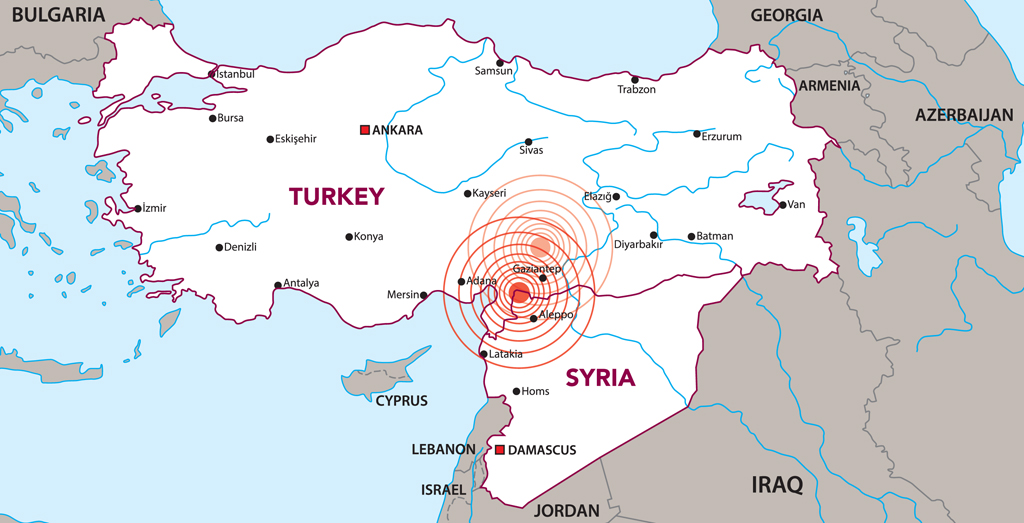 IOCC's Earthquake Response in Turkey Expands with Support from the Greek Orthodox Archdiocese of America, National Philoptochos Society
Grant Supporting Church in Ancient Antioch Serving Displaced People
Baltimore, Md. (July 20, 2023) – International Orthodox Christian Charities (IOCC) is expanding its earthquake response in Turkey with $700,000 in funding from the Greek Orthodox Archdiocese of America, including the National Ladies Philoptochos Society. New humanitarian aid will assist communities in Antakya—ancient Antioch—and nearby towns and villages in the Hatay province, where IOCC has worked closely with the local Church to identify families most in need of help. The expanded programming focuses on much-needed shelter for displaced people. IOCC is also implementing a system for earthquake survivors to purchase products for everyday needs, like food and household items. This will give survivors the flexibility, autonomy, and dignity to get what is most needed.
Archdiocese funding is supporting IOCC's work building temporary shelters, part of the agency's medium-term response to the extraordinarily devastating earthquakes of February 6, 2023. With at least 2.7 million estimated to have lost their homes in Turkey, including over 774,000 in Hatay alone, and existing shelters meeting only about half the need, current work is building transitional shelters for displaced people near Antakya.
The local Orthodox Church, which has been sheltering and caring for people in need since February, has allocated land for IOCC to build prefabricated houses connected to electricity, water, and sewage services. These temporary and transitional residences will allow displaced families from Antakya to live near their damaged properties as they complete repairs, ultimately helping them return home.
Aiming to help over 500 families who lost a home in the quakes or a job, business, farm, or other income source, IOCC will provide access to financial support in partnership with a local retail chain to help them get back on their feet. Additionally, IOCC will place a special effort on serving households with the elderly, children, or those with special needs.
As families complete repairs on their homes, they will move back into them, vacating the transitional housing and allowing others to stay there and do the same. The financial assistance will help ensure they can meet basic household needs in the meantime.
"The needs on the ground in Turkey are just tremendous," said Constantine Triantafilou, IOCC's Executive Director and CEO. "IOCC is grateful to have the support of the Greek Orthodox Archdiocese of America, including the National Ladies Philoptochos Society, as we grow our response helping people who have lost so much. Partnership with the Church is core to how IOCC works, and together we can do more to serve the people who need help the most."
In the immediate aftermath of the earthquakes, IOCC conducted a rapid needs assessment across the southern region of the quake-affected zone, particularly Hatay province, and coordinated with the local Orthodox Church and in-country partners. IOCC's initial response has included work with the Danish Refugee Council to provide emergency aid like food and basics to Turkish families and Syrian refugees affected by the earthquakes.
To support IOCC's earthquake response with a financial gift, visit iocc.org/earthquake23.
###
International Orthodox Christian Charities (IOCC) is the humanitarian relief and development agency of the Assembly of Canonical Bishops of the United States of America. Since its inception in 1992, IOCC has provided more than $800 million in humanitarian relief and sustainable development programs in over 60 countries worldwide. Today, IOCC applies its expertise in humanitarian response to natural and human-caused crises in Africa, Europe, the Middle East, and the United States, offering assistance based solely on need. Learn more at iocc.org and follow us @IOCCRelief on Twitter, Instagram, and Facebook.