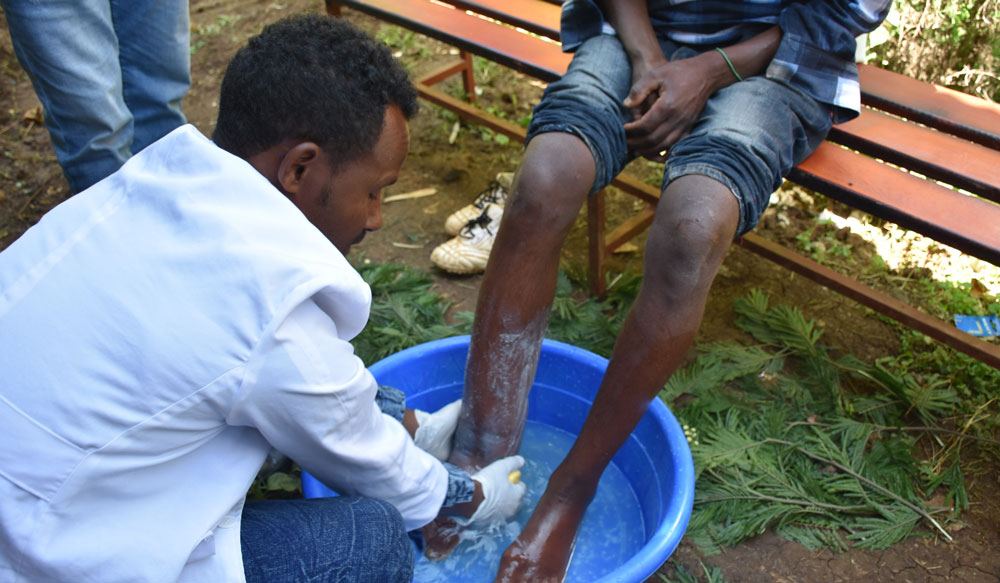 When you need to reach entire communities, where do you start? For IOCC, it's training people who can become ambassadors: religious leaders, educators, volunteers.
IOCC's work in Ethiopia is a prime example of this model. Programming there focuses on treating podoconiosis (or podo), a disfiguring and painful disease. Caused by prolonged exposure of bare feet to certain kinds of volcanic soil, it's common among rural subsistence farmers in places where wearing shoes isn't the norm. Podo isn't contagious but carries intense stigma because many people don't know what causes it. A primary objective of IOCC's work is to educate and inform.
Podo can be treated simply and inexpensively—given the know-how. With compression bandages and careful daily foot-washing, patients often see dramatic results and can return to work, family, and community life. IOCC-supported clinics teach patients how to care for themselves and prevent podo in others.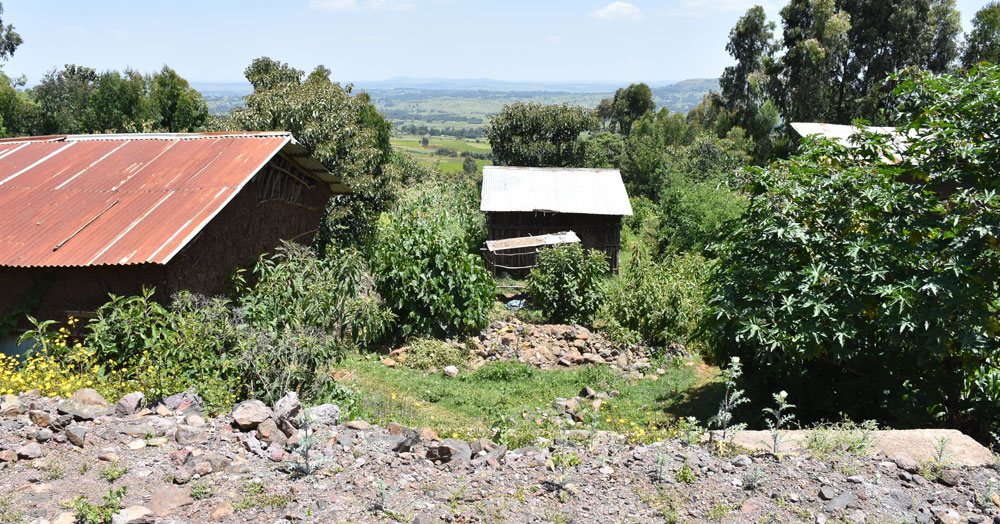 By training leaders who share their knowledge about podo with their circles of family, friends, and parishioners, IOCC makes the most of existing networks, equipping influencers to carry the message of hope back to their communities. This community-based approach also means that shifts in behavior last because they are so deeply embedded in the communities themselves.
So where does change begin? One person, and one life, at a time.