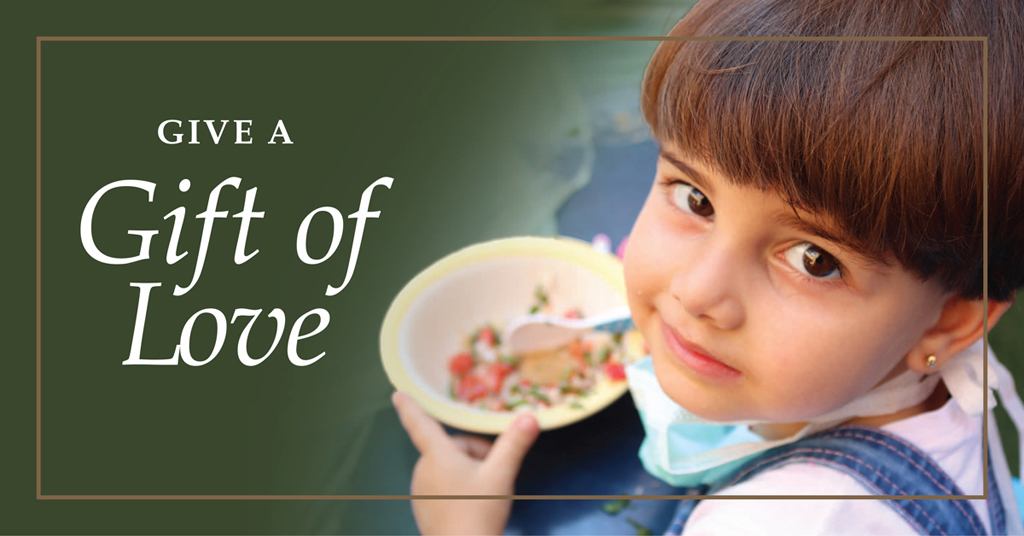 "I give you thanks, O Lord, with my whole heart." —Psalm 138:1
With your support, IOCC is working hard to lay foundations on which people can build better lives for themselves. Thank you! When you help a single person or family through IOCC, that gift of love reaches even further, eventually creating positive, lasting change for whole communities.
IOCC's Gifts of Love catalog highlights a few ways your gifts through IOCC serve people in great need across the world. Some are connected to urgent necessities, and others help invest in the future:
Nourishing meals for families
Eyeglasses for a child
Equipment and training for small-holder farmers
Browse our catalog today and make a gift of love for someone in need.