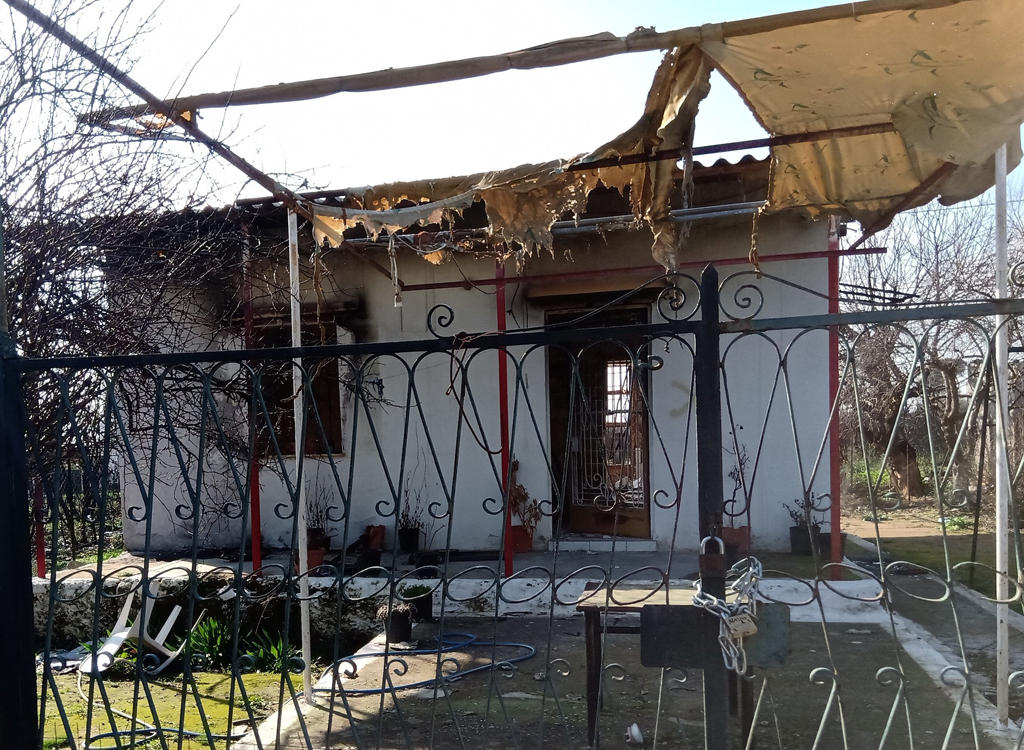 With support from our generous donors, IOCC is serving people in Greece whose homes and livelihoods were destroyed in last summer's devastating wildfires in Attica and Evia.
Last month, IOCC and local partner Apostoli, the humanitarian arm of the Archdiocese of Athens, distributed gift vouchers worth €1,400 each to over 50 families. With the vouchers, these households will be able to purchase household goods tailored to their circumstances from a large chain of stores in Attica. This way, each family can select exactly what they need to repair and equip their homes: things like furniture, tools, building materials, appliances, and other basics.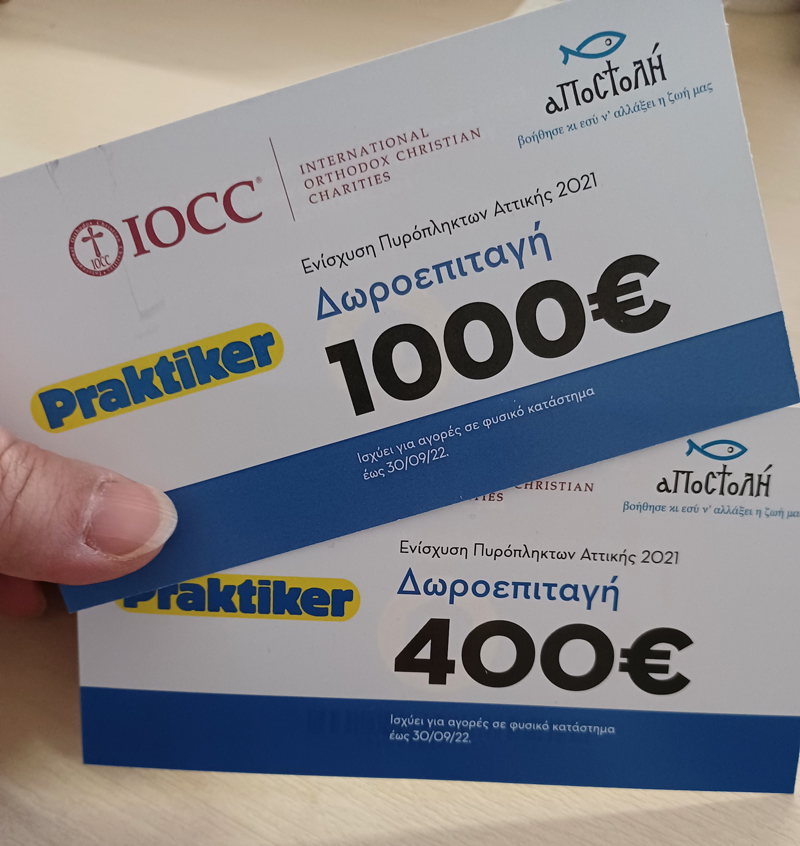 In addition, IOCC, with the support of the Greek Archdiocese of America, is assisting families and small business owners on the island of Evia whose homes and shops were destroyed in the fires. Monthly vouchers to local supermarkets are helping the owners of 14 fire-damaged businesses and nearly 40 homeowners with limited incomes cover their household needs. In addition, 59 homeowners received €1,000 household vouchers to help cover repairs. Next, fire-damaged businesses will receive equipment valued at about €10,000 each to help rebuild their businesses, and IOCC is distributing over 320 tons of livestock feed to the farmers of northern Evia.
All this assistance comes at a time when inflation in Greece is at a 25-year high and conflict in Ukraine is affecting prices of food and animal feed. IOCC is thankful to be helping these families and communities slowly rebuild.