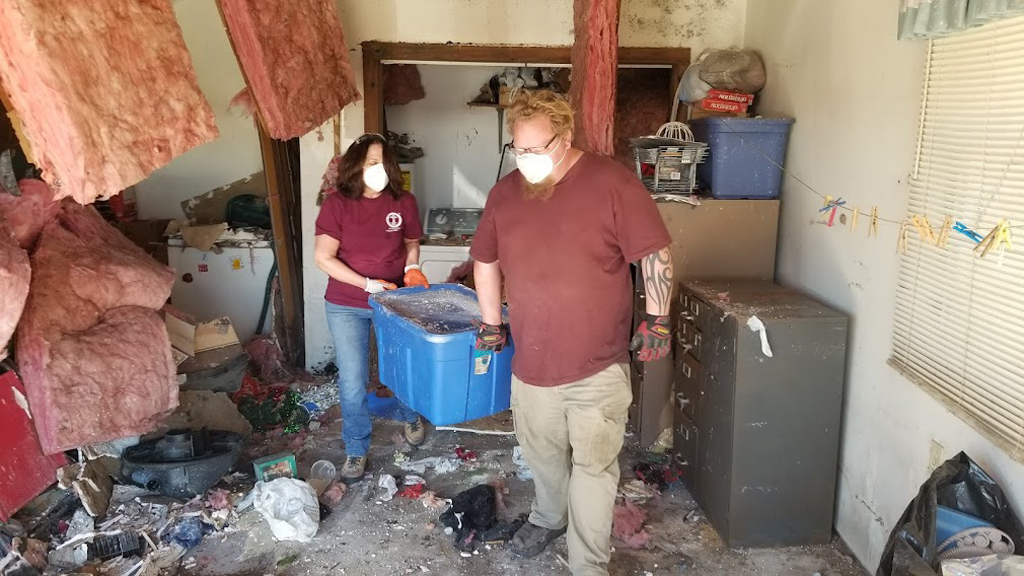 IOCC began responding to needs in St. Charles Parish, Louisiana, almost immediately following Hurricane Ida in 2021. Teams have remained on the ground, shifting from immediate cleanup work to long-term recovery and rebuilding support. One story from the field comes from Shane, a Louisiana resident whose home was badly damaged during the storm.
Shane and his sister grew up in this house with their Mom, Barbara. As Hurricane Ida approached, they evacuated, fleeing to safety in Florida. When they returned, around Thanksgiving, Shane and Barbara found their home badly damaged and most of their belongings lost.
An IOCC Action Team deployed to help start the cleanup process. When they first arrived, Shane was overwhelmed and unsure where to begin. The team got to work, assuring Shane that he'd see progress each day. He was uncertain but worked alongside the IOCC staff and volunteers as work got going.
By the end of our Action Team's work—cleaning up, mucking out, getting the house ready for a contractor to evaluate—Shane said his prayers had been answered. He was thankful, he said, that God had sent our team to help him and his mother.
Your support this Great Lent helps IOCC rebuild communities right here in the US. Join us in making a difference for our neighbors in need.