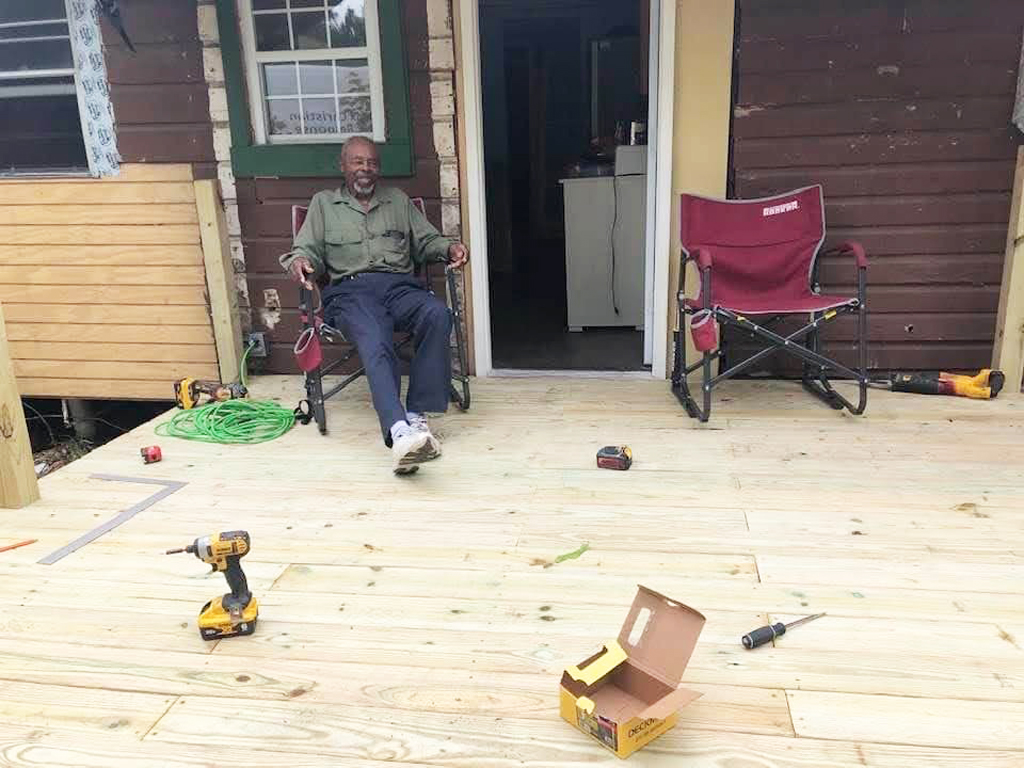 When disaster strikes, it's often years before communities fully recover. That was the case for Mr. and Mrs. Randall (pseudonym used), who built their first home in Nassau County, Florida, in 1957, creating the foundation for a life of service to their community and family. But when Hurricane Irma hit in 2017, it caused significant damage to their beloved home. Because they couldn't make repairs right away, it led to years of leakage and long-term structural problems.
IOCC's US team stepped in to help the Randalls with new roofing, repairs, and an accessibility ramp to make it easier to enter their home. Through your support, the Randalls, who celebrated 70 years of marriage in 2021, once more have a safe, livable home in their community.
By giving through IOCC, you help people in need both overseas and right here in the US. This Lent, please consider a gift that will help change lives around the world and across the street.