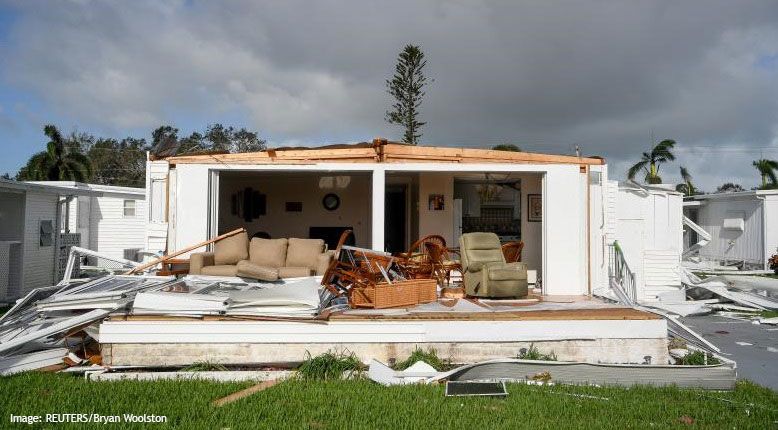 Less than a week after Harvey struck the Houston area, Hurricane Irma moved across the Caribbean leaving devastation in its wake. Among the strongest hurricanes ever recorded in the Atlantic Ocean, Irma made landfall on the Florida Keys on Sunday, September 10th and then traveled up Florida's west coast and into Georgia and South Carolina on Monday. Millions had left their homes under evacuation orders, and millions remain without electricity.
IOCC was in touch with its Church, ecumenical, and VOAD partners before Irma made landfall and started a needs assessment after Irma's impact. Frontliners are standing by to deploy when called upon, and US Programs staff will be on the ground soon to determine the most effective ways to respond in the coming days and weeks.
Please pray for those affected. Financial gifts to our "US Emergency Response Fund–Irma" will allow us to address the multitude of needs on the ground in Florida. Also, clean-up buckets remain a great need as well.