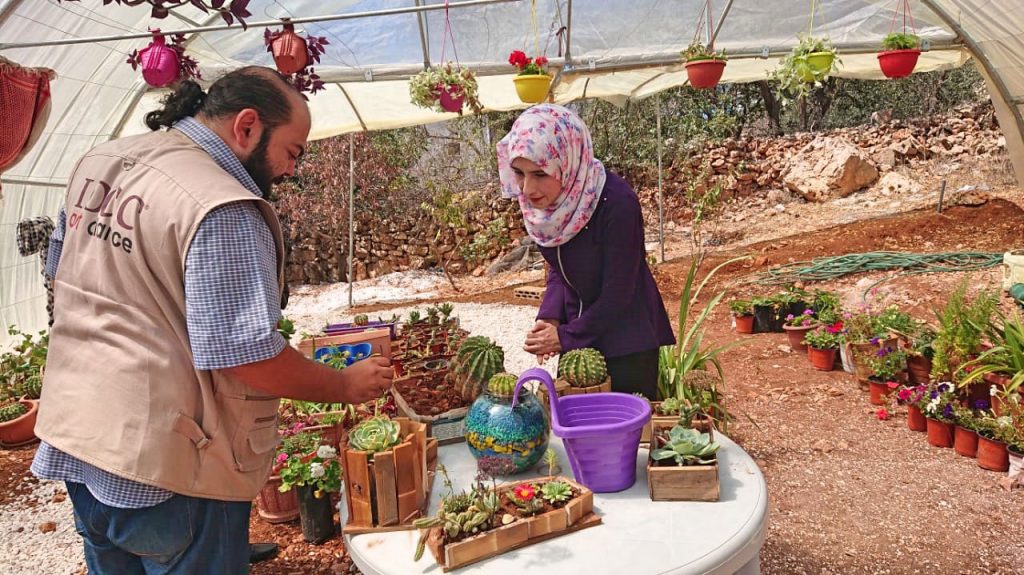 "Women were not working in agriculture in my area," said Areej. "It was not seen or culturally accepted, so everyone told me to give up my dream and move on. But I didn't."
Areej, a 36-year-old Jordanian, lives in Ajloun. With a degree in economics, she built up a gardening business on her own with one small greenhouse for grapes, cacti, and ornamental plants. Local exhibitions offered a chance to show off and sell her products, and that's where the local Department of Agriculture first spotted her—and suggested she get in touch with IOCC.
IOCC's Food Security and Agriculture in Jordan project was a chance for Areej to expand her microenterprise. Working with IOCC, Areej added a 13 × 9 meter greenhouse to her farm, significantly increasing her growing space. "I always wished [that] I had a bigger greenhouse and I would be able to plant strawberries. Thanks to IOCC, the wish came true," Areej said.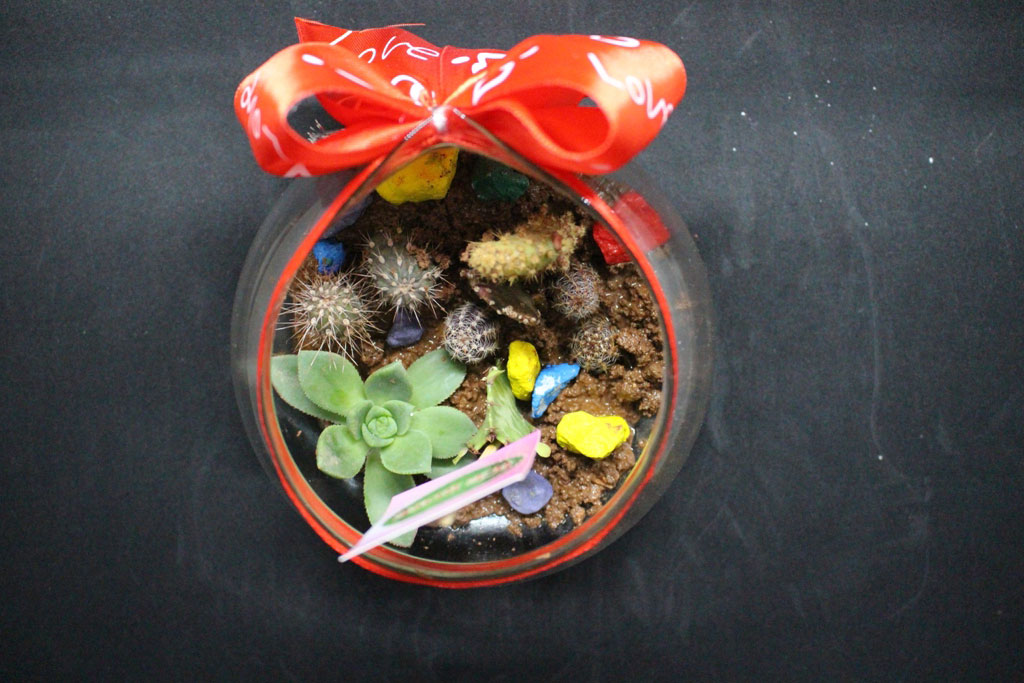 Now this determined entrepreneur is marketing her plants on social media, and local authorities have recognized her efforts in chemical-free agriculture. Areej's work—unusual for a woman when she started—has inspired her community, she says: "After seeing my success, [other] women started working in agriculture too and some of them bought their own greenhouses."
"Thanks to IOCC for such an opportunity. Thanks for opening the door for many people to work with me in this project."