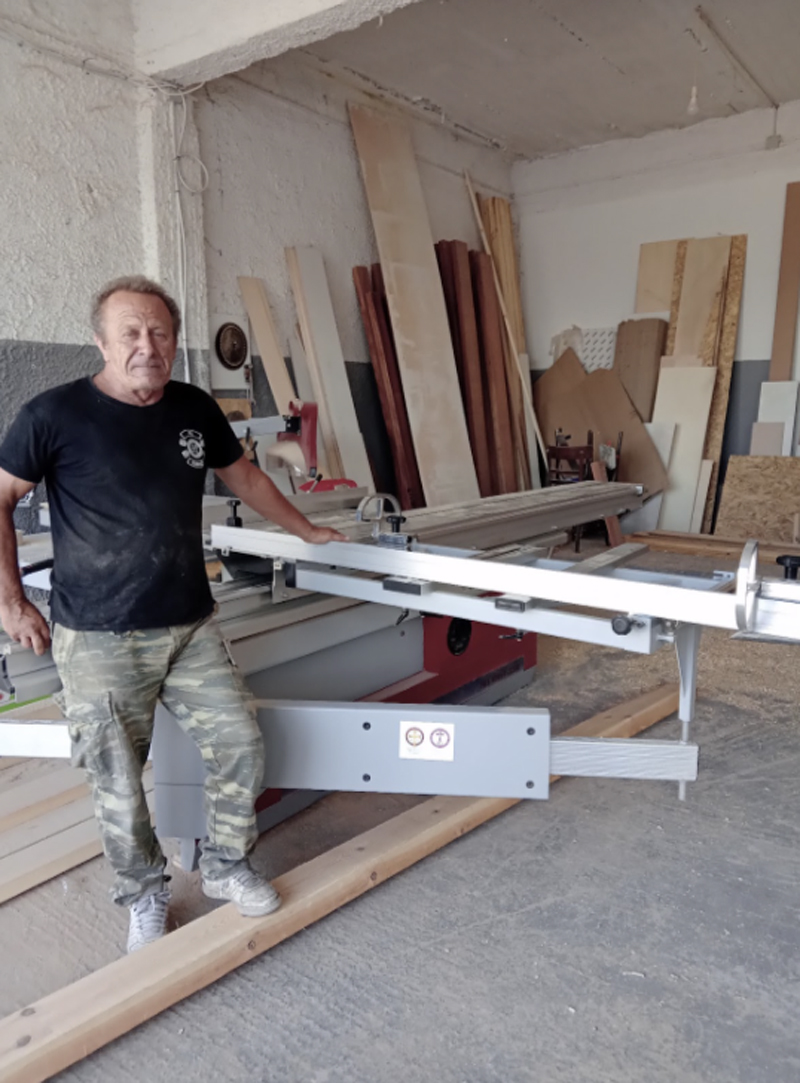 Equipping a Carpenter to Create a Better Future
Ioannis is a carpenter who lives in northern Evia, Greece; his workshop and everything in it burned to ashes during the devastating 2021 fires. From IOCC, he received critical support right away, monthly supermarket vouchers that were enough to cover his household needs until the end of 2022.
Amid this hardship, Ioannis was determined to rebuild his life and his business. First, he rented a new place to operate as a workshop. Then IOCC provided him with a new modern electric carpenter's saw, replacing equipment destroyed in the fires.
Now, Ioannis has resumed his work of crafting and selling new furniture in northern Evia. Thanks to IOCC's assistance, he can once again support his family.
"I have never, ever received such aid in my life—nor had I ever heard of such professional, well-organized and generous assistance. A very big thanks to IOCC staff who really cared for my pain, right from the beginning, and came to the rescue with such generosity and kindness. I will always be grateful to IOCC!"
IOCC programs like this one foster sustained growth for years to come. And this Lent, you can invest in lasting change through IOCC.
Please consider a gift to IOCC as part of your almsgiving this Lent. Thank you.