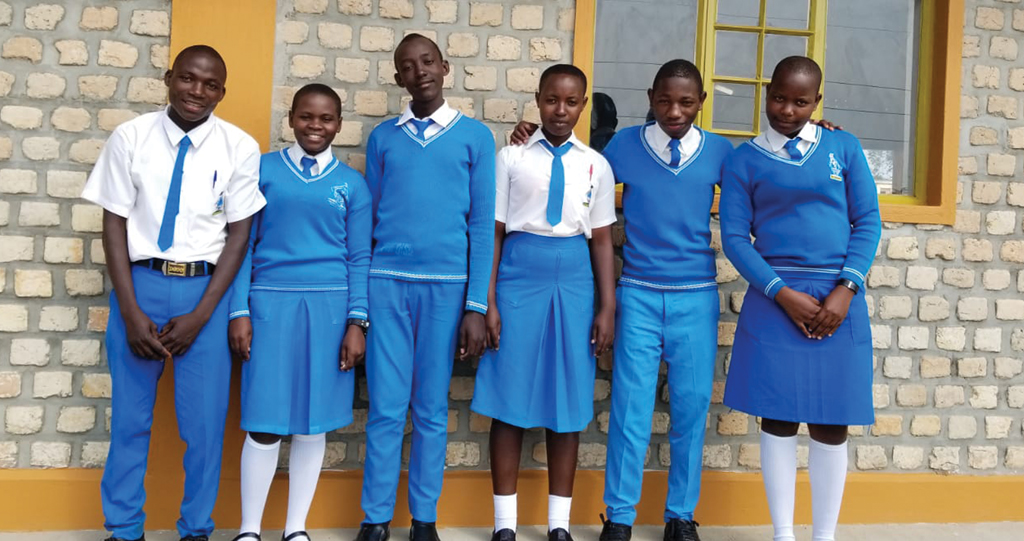 Helping Ugandan Children Pursue Their Dreams
The gift of education can change the course of a child's life. Together with the St. Nektarios Education Fund, IOCC has built and updated three schools run by the Uganda Orthodox Church in Butembe, Gulu, and Lwemiyaga. The schools are helping children realize their dreams. Whether they want to be engineers, doctors, lawyers, or journalists, these children have that opportunity thanks to your support.
During a pre-pandemic trip to Uganda, I had the pleasure of speaking to His Eminence Metropolitan Jonah of Kampala and All Uganda and to the children about the impact of the schools on their lives. I am happy to share a video of that trip, so you can see the people you've helped. Their lives have been forever changed because of the generosity of IOCC donors.
One educated child could make an impact on his or her entire community, raising the quality of life for everyone. I hope you will consider helping to make that difference — and so much more — with your gift to IOCC.
In this season of thanks, we're thankful your generosity. And we hope that you will support IOCC's programs in Uganda and worldwide.