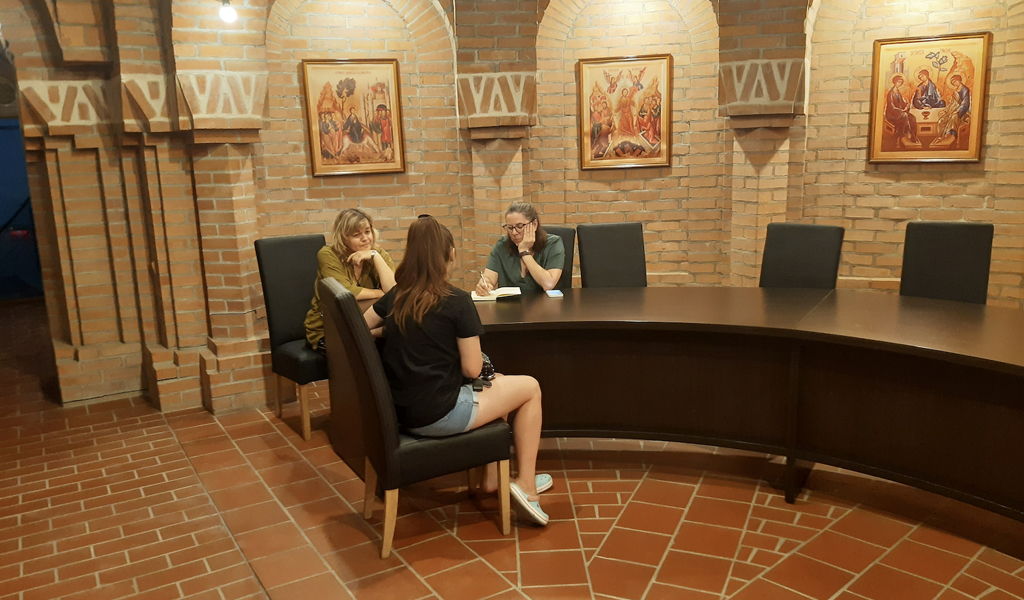 An Expression of Gratitude
Marta is a 20-year-old Ukrainian student now living in Romania.* She asked to share her story and express her gratitude to IOCC and donors like you.
Marta's journey to safety began with her hurried departure from her hometown in eastern Ukraine. She traveled to Romania—along the way she stayed with a friend and sought shelter from bombings in an underground parking lot. During her journey, Marta managed to reunite with her family, who had also left home. Together, they crossed the border and, along with 25 other refugees who found shelter and support through IOCC and longtime Church partner Federation Filantropía.
For now, she is safe and is volunteering at an aid center, translating for Ukrainian refugees so they can receive medical aid and other assistance. "I'm very thankful for everything … that my family is with me and safe," Marta said.
Marta is one of millions of Ukrainians who have sought safety in neighboring countries. IOCC is helping those who have arrived in Romania and Poland, while also providing aid in Ukraine itself. Along with shelter, IOCC has partnered with the Church to provide vouchers refugees can use for groceries and other essentials in Poland and Romania. IOCC is also conducting antitrafficking training in Romania, to help keep refugees from being exploited. In Ukraine, IOCC is refurbishing accommodation centers and repairing a parish kitchen to provide meals to displaced people. Needs remain great, and IOCC continues seeking new ways to serve.
Read more about IOCC's ongoing response to the crisis in Ukraine.
*Pseudonym used.