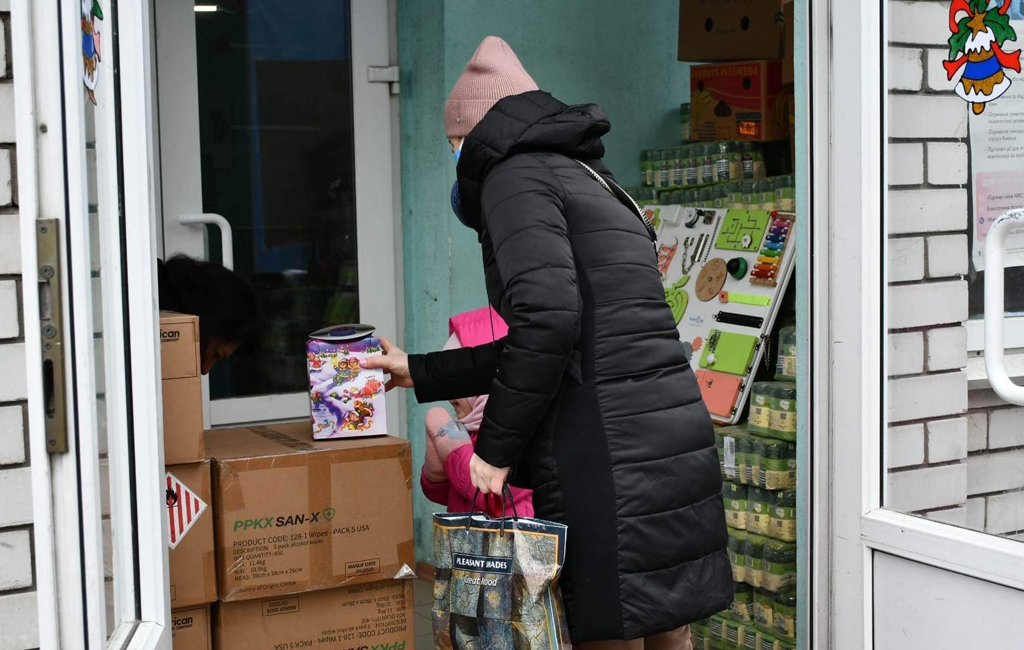 "We lived with the conflict for three months," said Nataliya, a Ukrainian mother (not her real name). "We all hoped that the situation would improve. But nothing changed." Eventually, she took her young daughter and fled to safety, leaving behind their home and all that goes with it. She found practical support, including emergency supplies and a medical checkup, at an IOCC-supported shelter.
It wasn't easy. After first staying with a friend, then in a hotel-turned-shelter, they finally found the practical help they needed, including emergency supplies and aid for displaced families, at an IOCC-supported resource hub.
Nataliya received social assistance, a legal consultation, and a medical check-up. All this helped her obtain the documentation so she could access assistance for displaced families. Staff also helped her get her daughter into a nearby secondary school then helped Nataliya find a full-time job in a small food-processing company.
Now, Nataliya actively participates in life at the shelter, helping with community activities in her free time.
"I am very grateful to the shelter staff who made it possible for my daughter and me to have a roof over our heads and receive continuous support," Nataliya said.
Thanks to our donors' compassion and generosity, IOCC has been helping people affected by the conflict in Ukraine since it began—both people displaced in their own country and those who fled as refugees. The work continues across the region.