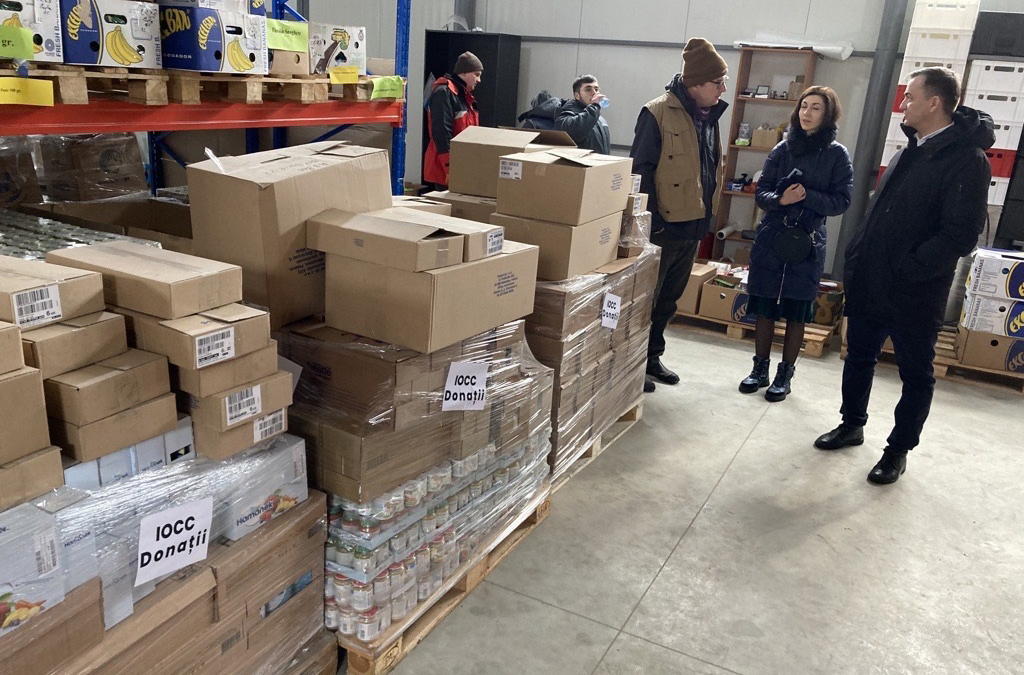 Your Gifts at Work Today
The warehouse pictured above is in Moldova. And right now, it's full of donations to help refugees from Ukraine as they arrive. TODAY, baby food, bottles, mattresses, and other essentials are reaching people who've left everything behind to seek safety, thanks to your generosity.
As the humanitarian crisis grows for Ukraine's people, IOCC has deployed teams across the region. We're working with Church and international partners plus sister agencies to reach people whose homes, lives, and communities have been devastated by this tragedy.
IOCC is committed to serving both now and longer term. We're so thankful to have trusted partners in this part of the world so that together we can help our brothers and sisters in this terrible time of need. And we're incredibly thankful for YOU.
Please continue praying for our staff on the ground, our partners, and most of all the people we're serving. If you can, consider a gift to IOCC's Ukraine Response Fund, and share the opportunity with anyone you know who'd like to help.
PS—We're still aiming to raise $1 million in private donations. This goal is extremely important because it will help IOCC compete for institutional grants that will ultimately allow us to serve more people in need. Please help if you can.