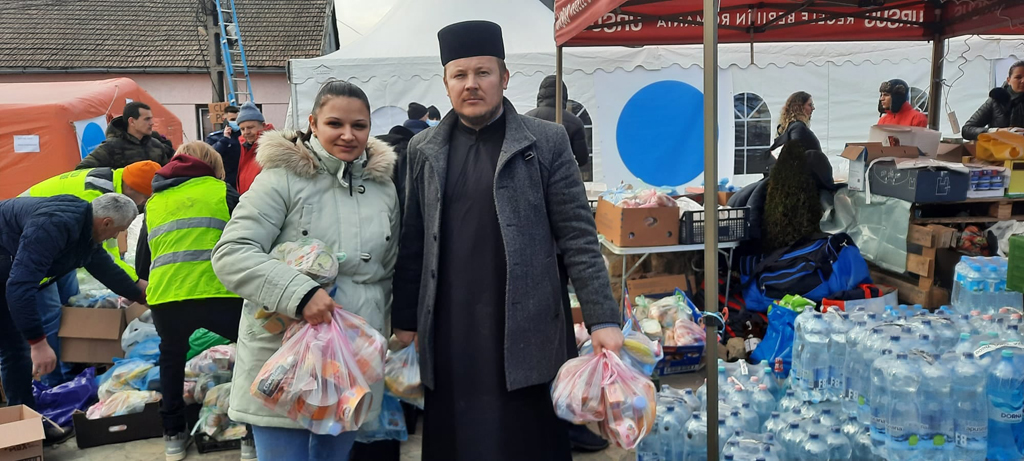 Looking Ahead to Long-Term Response
Thanks to your inspiring generosity, IOCC has met and surpassed our initial fundraising goal, reaching $1.5 million in private donations to our Ukraine Response Fund. THANK YOU for making this happen.
As millions displaced from their homes seek safety across Ukraine and in neighboring countries, IOCC's response is only just beginning. Right now we're serving refugees in Romania, Poland, and Moldova—in addition to reaching people within Ukraine itself with emergency supplies and other assistance. And IOCC's multinational, multipronged response will continue reaching people in need for the long term.
With IOCC's initial assessment teams back in the US and permanent staff now on the ground, we can report that the needs are huge. This is why we need to double our private fundraising goal to $3 million. With ramped-up staffing across the region and urgent humanitarian action already underway, IOCC is building a robust long-term response.
The needs remain tremendous, and they will not disappear overnight. IOCC will be there in the coming weeks and months—through this humanitarian calamity and beyond. Please continue to support this drive as you can, and please share IOCC with others who may wish to help.
Thank you for your generosity, compassion, and prayers. Thank you for partnering with IOCC to serve Christ by serving others.