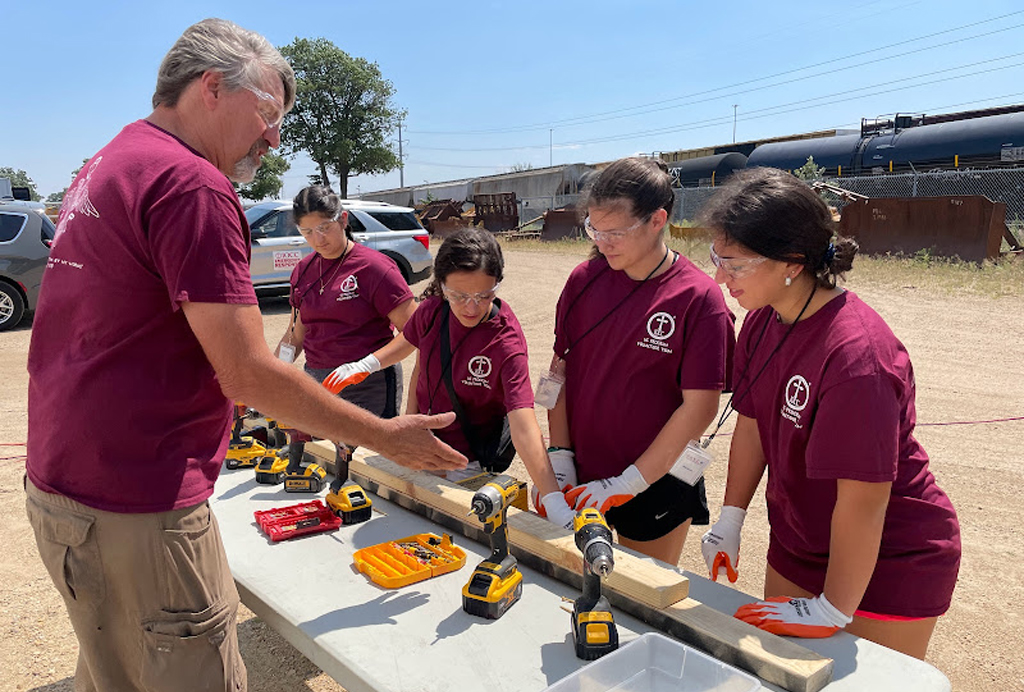 Learning and Connecting at Serv-X-Treme
High-school students from five different Orthodox jurisdictions experienced the power of service at IOCC's annual Serv-X-Treme youth leadership conference in Minneapolis.
This year, IOCC's US Program team welcomed 13 rising seniors to the weeklong conference to cultivate a deeper understanding of Orthodox philanthropy and diakonia (service). They participated in leadership-building activities, workshops, and hands-on projects with the Salvation Army and Hearts & Hammers. They also received training from Agate Housing and Services, Second Harvest Heartland, and IOCC US Program staff. The conference provided firsthand experience of what it means to minister to people in need.
A week spent in service, prayer, and workshops had a profound effect on the participants. One student, Anna, said, "To say this week has left an impact is an understatement. [I gained] new friendships, a new connection with my faith, and an expanded outlook on my personal life and the world around me. I have discovered and been taught so much."
It was a powerful experience for everyone involved. As another participant, Grace, said, "I gained more insight into ways to serve other people in everyday interactions in one week than I've learned in my 17 years of life."
At the end of the week, the young adults left with newfound skills and knowledge that they will make part of their daily lives and share with others. Andrew added, "I learned a lot here, … and I hope to [do] something like this again in the future." IOCC is grateful and honored to be a part of their journey.