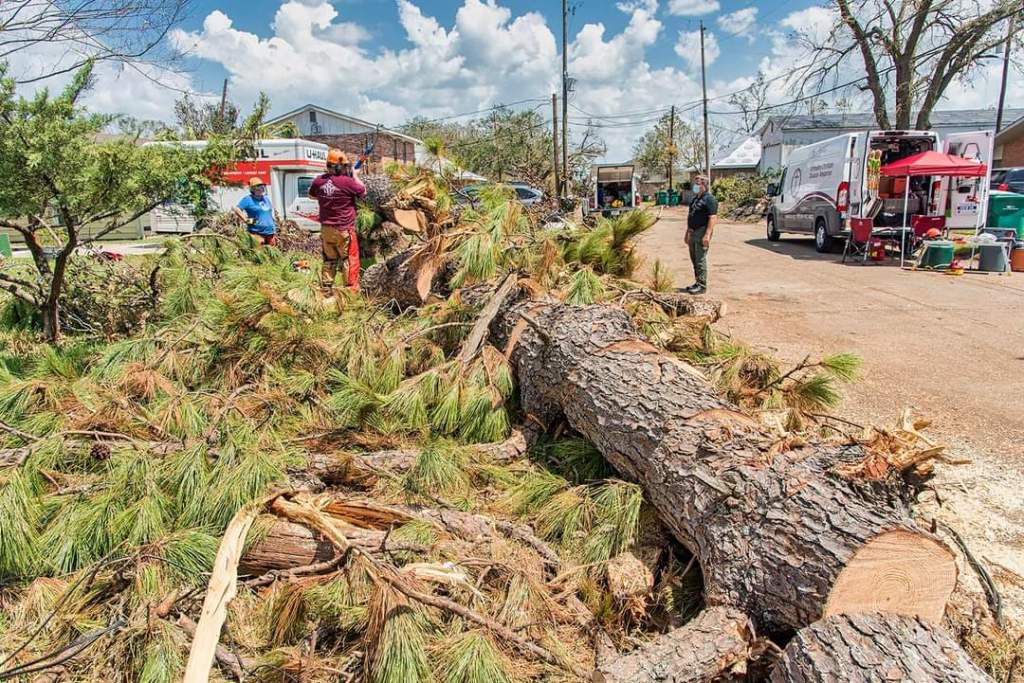 Hurricane Laura left behind extensive damage as it crossed the US Gulf Coast, where residents are just beginning the long road to recovery.
IOCC is on the ground for emergency response in southwestern Louisiana—with a team conducting assessments and cleanup operations. In addition, IOCC deployed part of our Frontliner team to offer emotional and spiritual care to people affected by the storm.
Here's what you can do to help us respond:
Donate to IOCC's US Hurricane Response Fund, which allows us to respond quickly and effectively
Pray for survivors and those who lost loved ones
Learn more about becoming an emergency response volunteer
IOCC will continue to keep you up to date on our response. In the meantime, follow us on Facebook, Instagram, Twitter, or our blog for the most up to date information.