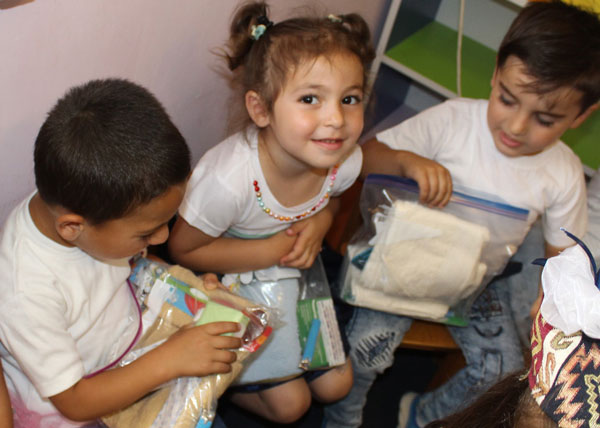 Working with humanitarian partner Lutheran World Relief, as well as with local Orthodox Church agencies, IOCC has delivered quilts and other essentials to families and individuals in need.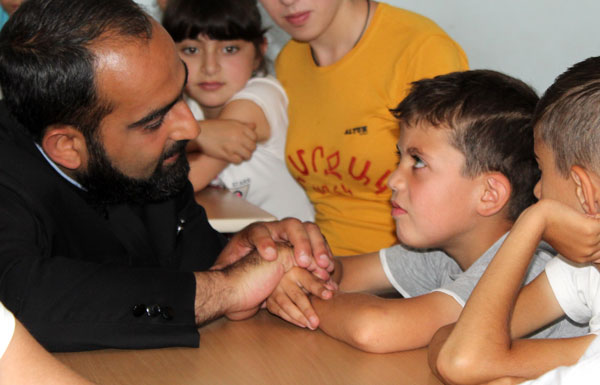 In Armenia
Most recently, IOCC provided over 5,000 health kits, more than 4,000 school kits, and some 4,400 quilts to the Orthodox Shirak Diocese's Social-Educational Center in Armenia, which offers a variety of services to the surrounding community. Azganush, a 39-year-old mother of three who is caring for her girls alone, is just one of the recipients. Her two older girls received health kits, and the center's nurse taught them how to use the items to take care of themselves. They now feel more confident when they go to school or out in their neighborhood. Azganush's youngest child, about one year old, has been kept warm by quilts the family received from the center.
In the Balkans
Earlier this year, during the cold Balkan spring, IOCC delivered two containers of quilts and health kits to several migrant and refugee centers in Bosnia and Herzegovina. There the Red Cross Society of Bosnia and Herzegovina distributed the items to 168 minors housed in Bihac, many of whom expressed happy surprise at the beautiful, well-made quilts.
One quilt or one tote bag of health items may seem like a small thing, but it can make a crucial difference to a person facing hardship. Just as IOCC's board assembled kits at their October meeting, joining a larger effort, every gift to IOCC becomes part of our mission to reach thousands with Christ's love.