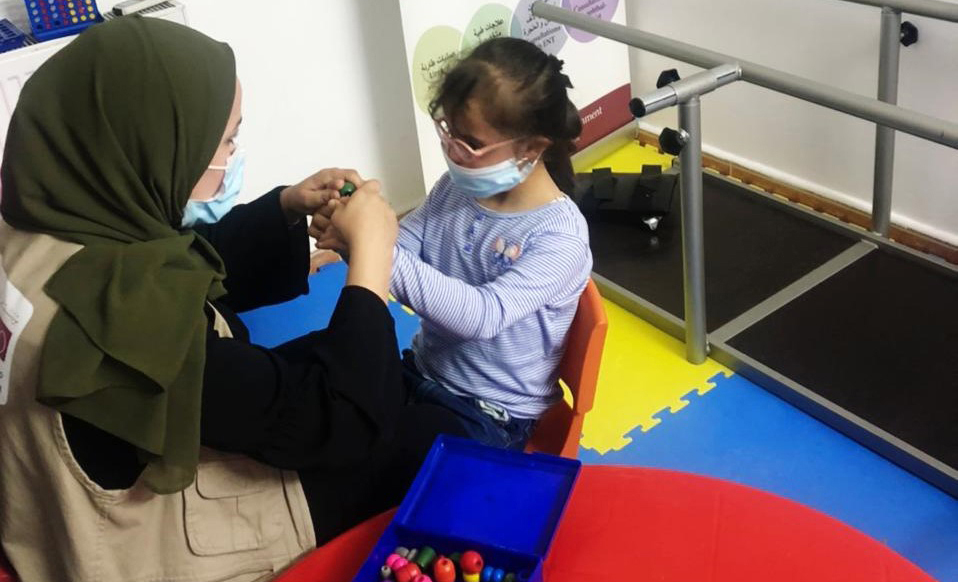 A Chance to See
"I never imagined that she would be able to walk free without needing me to carry her," said Bahyah, whose daughter Leila faces multiple health challenges.
Born in Irbid, Jordan, to a family who fled Syria, Leila was diagnosed with Down's syndrome at birth and soon developed cerebral palsy and a heart defect. Through an IOCC program, she received occupational therapy and special education, and worked with specialists on perceptual and cognitive abilities, plus motor and social skills. Leila's specialists soon discovered she also had a visual impairment, which an ophthalmologist recommended surgery to correct. While Leila awaits her surgery date, IOCC provided her with glasses—and the improvement was almost immediate.
"She stopped crying all the time," Bahyah said. "She became more social and started playing with other kids." Today, at age 7, Leila's journey is far from over, but she and her family have new hope.
Help someone like Leila make a fresh start.