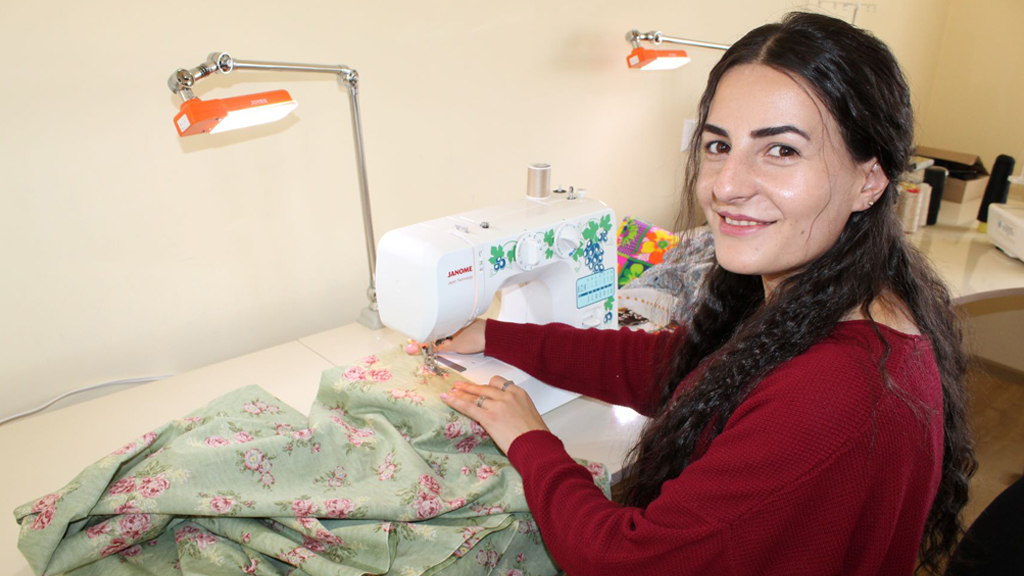 Give Hope This Christmas
"Success in work," said Lusine, "is about trying the impossible to make the possible happen."
Lusine, age 30, has completed a vocational training course in sewing and clothing design with IOCC partner the Shirak Diocese of the Armenian Apostolic Church. The Church's educational center in Gyumri, Armenia – one of the country's poorest areas – offers vocational training, especially for women, with courses for in-demand occupations like culinary arts, woodworking, cosmetology, and clothing construction and design. Your gifts help IOCC to support this center, which trains 250–300 unemployed women a year.
Lusine and Gohar, age 53, recently completed the center's course on clothing design and construction—using sewing supplies that IOCC has helped to deliver. Armed with their newly acquired skills and a fresh sense of confidence, she and Gohar have both applied for full-time jobs in the garment industry. One day, they hope to open a business together.
"It is just the beginning," they said.
As together we celebrate God's greatest gift of His Son, please consider offering the gift of hope to someone in need through IOCC. It could be just the beginning for them. Thank you.