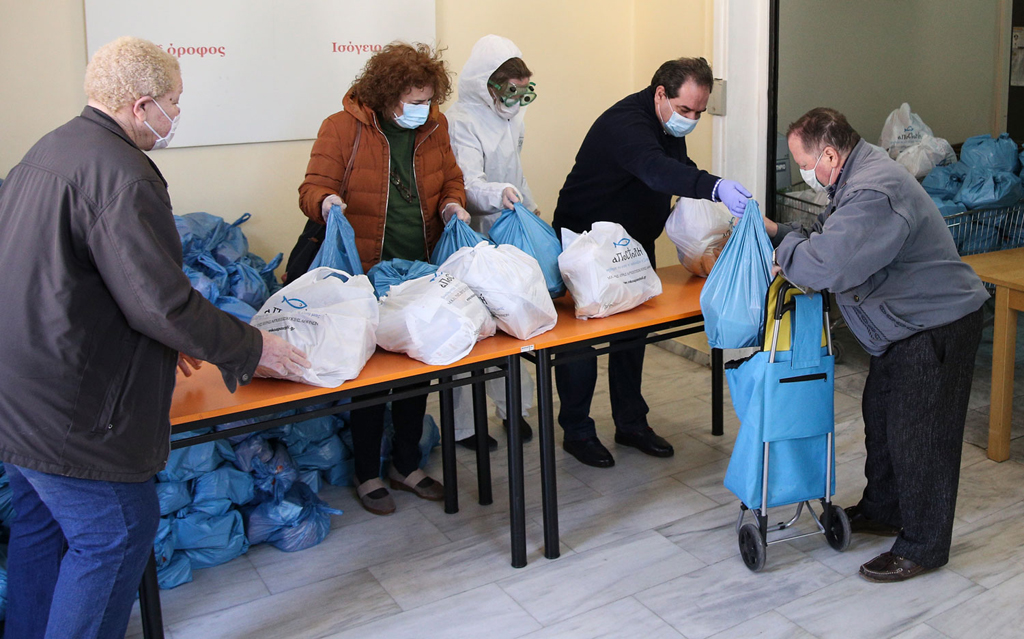 As the effects of COVID-19 continue to impact the world, we take this opportunity to reflect, learn and adapt. In response to the global pandemic that has put our world at a standstill, we are focusing on two actionable ways to serve those in need.
Facilitate Peer-to-Peer Emotional Support
Engaging leading experts from a diverse group of disciplines to create a unique series of tools that anyone can use.
Provide Basic Human Needs
Adapting IOCC programs to offer food, medical care, and economic security while also protecting our workers.
Join us in bringing relief to our brothers and sisters at home and abroad. Here are examples of some ways IOCC is helping:
| Country | Sector | Suggested Donation | Program Overview |
| --- | --- | --- | --- |
| USA | Emotional Care | $100 | Funding for Frontliners who see to survivors' emotional and spiritual health after floods, tornadoes, and other crises. |
| Lebanon | Health | $250 | Provides health screenings in mobile clinics, especially serving Syrian refugees. |
| Ethiopia | Health | $500 | Creating patient-led groups to support neighbors being treated for, and recovering from, podoconiosis. |
| Greece | Food Security | $1,000 | Helping Athens' largest soup kitchen adjust for COVID-19. |
Any gift today will help put your love into action through all of IOCC's work around the globe.
When you donate today, you will make twice the impact. Thanks to a generous donor, all gifts up to $20,000 will be matched.