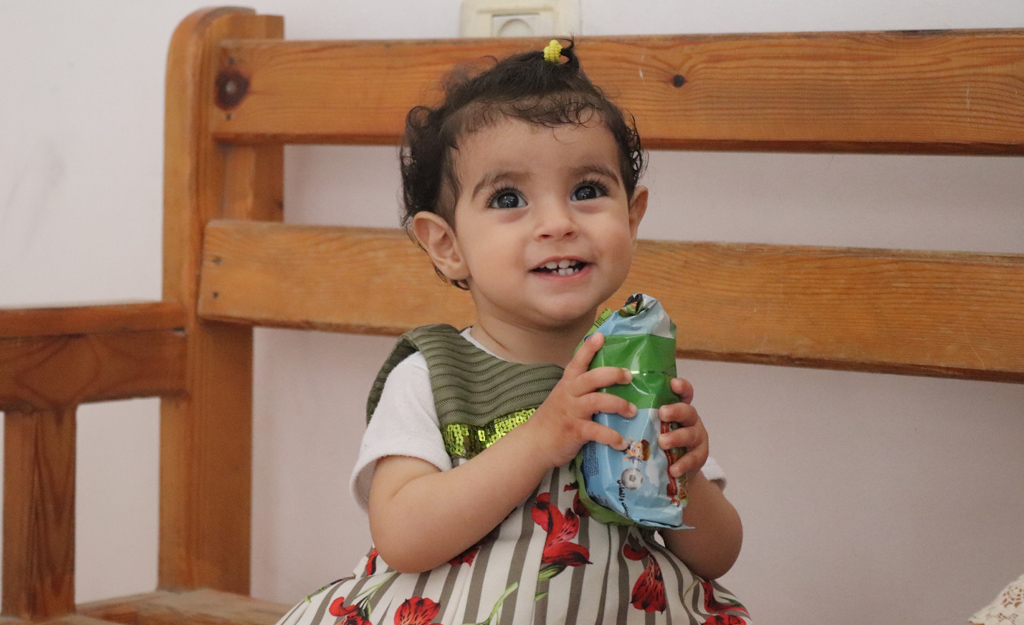 Nesrine (pictured above; pseudonym used) is a sweet, joyful 10-month-old girl living in Gaza with her family. Nesrine's parents are unemployed and have struggled to find work.
When one of their children was screened and diagnosed with mild anemia at a local kindergarten, the rest of the children were also screened, admitted, and treated at an IOCC-supported clinic.
Nesrine's mother said that the IOCC screenings and later clinic visits "made me more aware of the signs and symptoms of malnutrition. I want to thank them so much for saving my children through the treatment they provided and for the opportunities they gave us to improve their lives and future."
We're grateful that people like you help IOCC quickly and effectively reach people in need like Nesrine and her family! Your support changes lives.