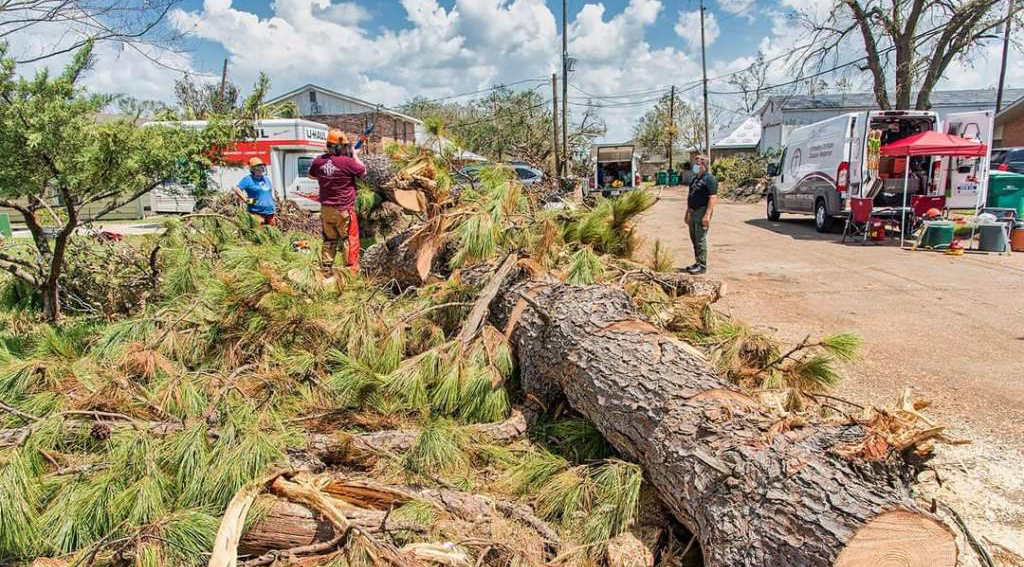 By now, you've seen that the Gulf Coast — which was just beginning the recovery process after being hit by Hurricanes Sally and Laura less than one month ago — has been hit again by Hurricane Delta. You've seen images of these communities already dealing with the devastating loss of thousands of homes and businesses that are now — once again — facing even more damage.
Yet what you may not have seen is even more powerful than the storms. It is the resilience of the survivors of these storms determined to recover — and IOCC will be working right alongside them.
The IOCC team is already on the ground in the Gulf. From initial clean-up, to months of mucking out homes and clearing debris, and finally to beginning to rebuild, IOCC is committed to stay and help those affected recover.
Hurricane season continues through November, so we hope you'll support our urgent relief effort, with an emergency donation today. Your generous gift will help the families and communities affected now as they work toward recovery and it can help those that may be affected by future storms.