Delivering Winter Relief to Isolated Gaza Families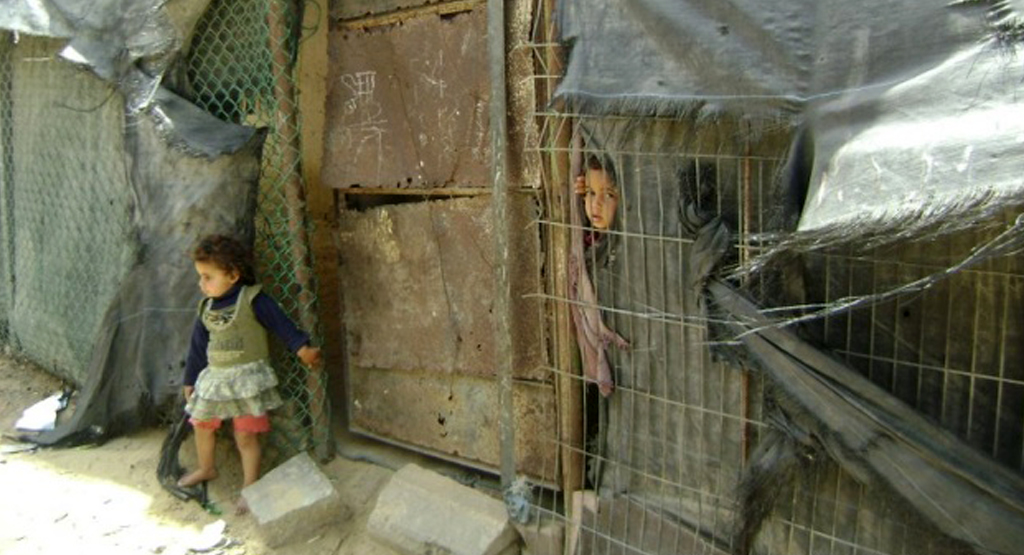 Baltimore, MD (October 20, 2011) — Worry has become a daily companion for Hatem, a father of five. He has been without a job since the closing of the Gaza Strip. What income Hatem has managed to earn through odd jobs over the last ten years has rarely been enough to feed, clothe and shelter his family. Hatem's family lives in the Rafah governorate of Gaza under the most dire conditions, relying on scraps of sheet metal, plastic and fencing to shield his wife and children from the elements in their haphazardly constructed home.
Thousands of Palestinian families share Hatem's fate in the Gaza Strip. Responding to your desire to help those in need, International Orthodox Christian Charities (IOCC) through the financial support of US Agency for International Development through the Civic Engagement Program (CEP), implemented the distribution of aid packages to over 2,900 families in the Gaza Strip. The aid packages distributed through IOCC's Winter Relief Project provided families in need with vital food staples such as canned meat, rice, sugar, and tea as well as basic household necessities like laundry detergent, dish soap, towels, and floor mats.
Children of the recipient families were especially happy to receive much needed school supplies such as paper, pencils and erasers, provided with the support of partner agency, United Methodist Committee on Relief (UMCOR). While not enough to sustain the families for a lengthy time, the aid packages served to supplement the basic needs of 18,000 vulnerable people and alleviate some of the economic burdens faced by many in this war torn region.
Hatem's wife expressed relief and gratitude for the presence of many basic items that her family has had to live without for so long. "By providing this package, you have solved part of our daily problem… to have a floor mat, pillows, and food items like milk…, and look I am starting to use the laundry soap!"
Through your generous support, IOCC, which has been providing assistance to the people of Gaza since 2005, is committed to continue its efforts to bring much needed relief to those isolated families living in the Gaza Strip.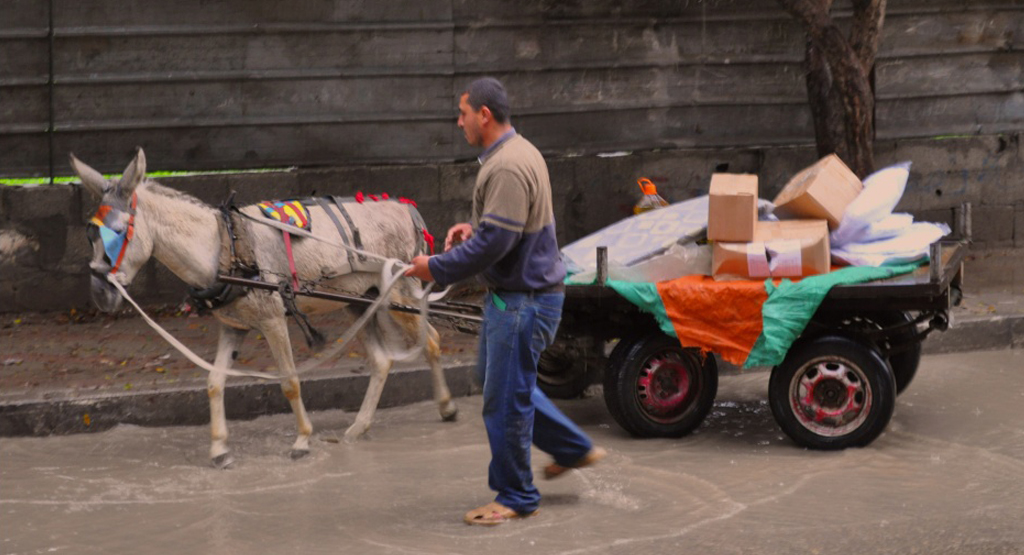 How You Can Help
You can help the victims of disasters around the world, like those in Gaza Strip, by making a financial gift to the IOCC International Emergency Response Fund, which will provide immediate relief as well as long-term support through the provision of emergency aid, recovery assistance and other support to help those in need. To make a gift, please visit www.iocc.org, call toll free at 1-877-803-IOCC (4622), or mail a check or money order payable to IOCC, P.O. Box 17398, Baltimore, Md. 21297-0429.
###
IOCC, founded in 1992 as the official humanitarian aid agency of the Standing Conference of Canonical Orthodox Bishops in the Americas (SCOBA), has implemented relief and development programs in more than 40 countries around the world.